Showline is extremely proud to announce that we are headed back to London, Ontario for Airshow London!! After bringing the show back last year and dealing with the first show day being rained out, the organizers had a spectacular show!!! We have not seen a ramp the size of Airshow London's in very long time!! It was such an incredible show that we cannot wait to see what they have in store for this year!!
Performers already announced include the Canadian Forces Snowbirds, the CF-18 Demo team, the US Navy Super Hornet Demo, and the F-35A Heritage team! We also may or may not have seen a release for a certain international demo to be at Airshow London so you will want to follow their Facebook and website for updates!! If you visit their website you will notice that they have performer and static options for Canada, USA, and international so we are excited to see what they bring in!!
The show will take place in London, Ontario on September 22nd through the 24th. Tickets are now on sale on their website at http://airshowlondon.com/ and they have already been named as Canada's largest demonstration of military air power! How cool is that??
For more information and the latest performer releases, visit their Facebook page, @AirshowLondon.
See you in London!
#ShowlineAirshows #AirshowLDN17
Photo by SVPhotography
We couldn't be more excited that Showline will be headed back to Toronto for the Canadian International Air Show!! This over water show has been organized for 68 years are we are so proud to be a part of that history!!!
The show takes place down at the Toronto waterfront over the lake over September long weekend (September 2nd-4th)!!!
While they have announced any performers quite yet, you can still become an airshow insider on their website!! You will get performer updates and first dibs on the limited ticket sales!!
Tickets will be available on their website at http://cias.org/
You can also follow their announcements on their facebook page @TorontoAirshow
Can't wait to be at the waterfront in Toronto this summer!!
#ShowlineAirshows #CanadianInternationalAirShow
Photo by tailgrab.org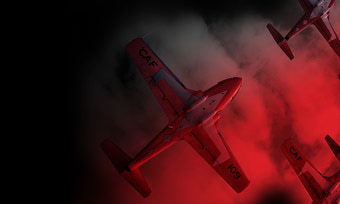 Edmonton is back for the third consecutive year and this year they have nailed down the Snowbirds!!! This show has been slowly growing with an amazing show team and we cannot wait to be in Edmonton again! With selling out the first year and having two jets demonstration teams the second, the Snowbirds have some large shoes to fill!
Other performers have not yet been announced but you will not want to miss out on this show if you are in the Edmonton area!! Tickets can be purchased on their website soon at http://www.edmontonairshow.com/ In the mean time, you can sign up for their newsletter to get the first opportunity at tickets! There are a limited number so be sure not to wait!!
The show will take place at the Villeneuve Airport on August 19th and 20th and you can follow their Facebook page, Edmonton Airshow for all the latest news and performer announcements!!
Get ready for the Snowbirds Edmonton!!
#ShowlineAirshows #EdmontonAirshow