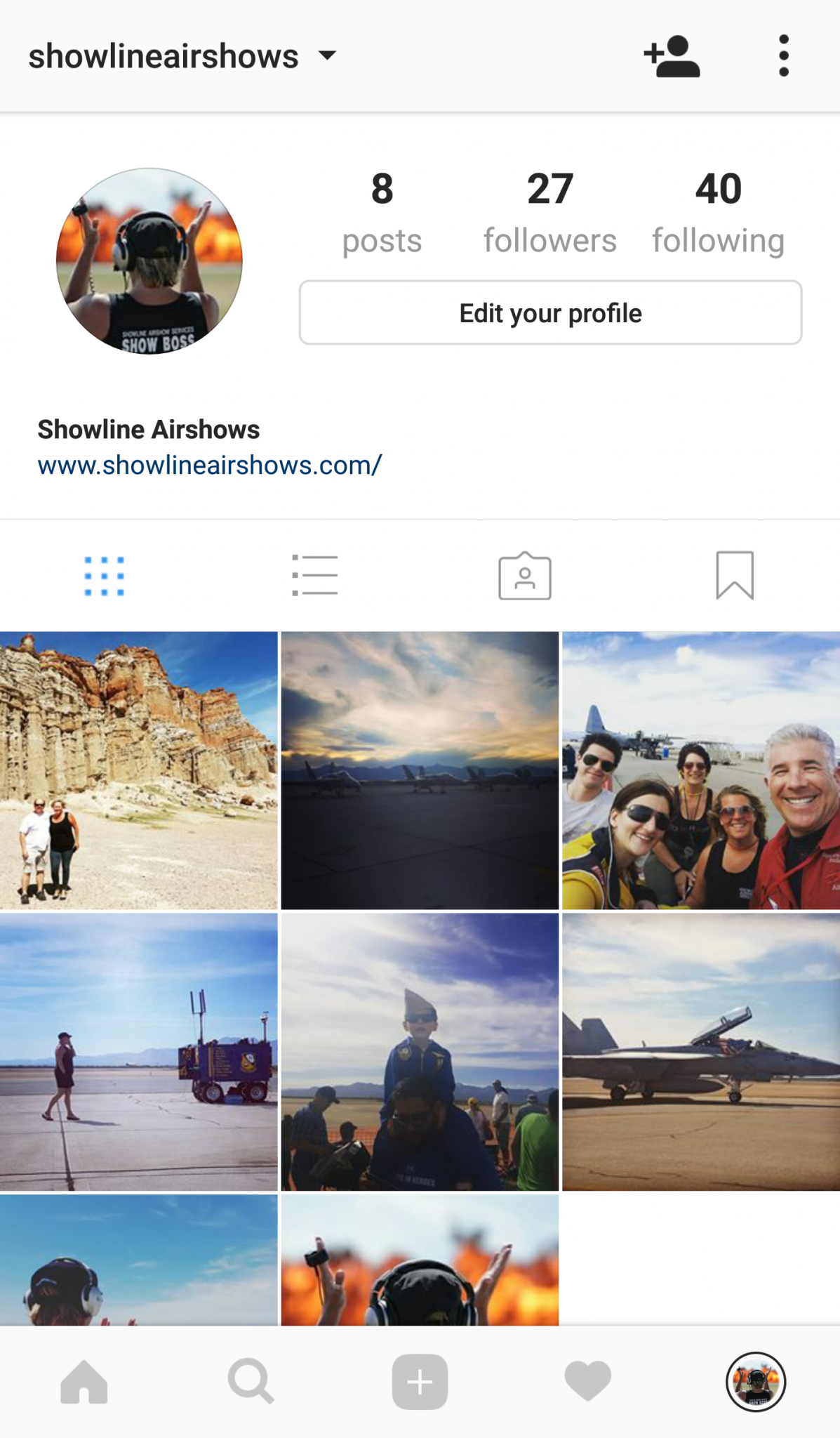 We're moving up in the world and have joined Instagram!
Every year we try to do something new and have collectively decided that this year we want to give airshow fans an even better look behind the curtain! Follow along our show sites and stops along the way for our 2017 season!
Currently we have completed the China Lake Air Show so most posts are from our experiences there! We will be adding more as we finish up some pre-sites and as the season gets into full swing!
We are still in the process of announcing our 2017 shows so make sure you check back periodically!
Let us know what you think on our Instagram, Showline Airshows!
#ShowlineAirshows