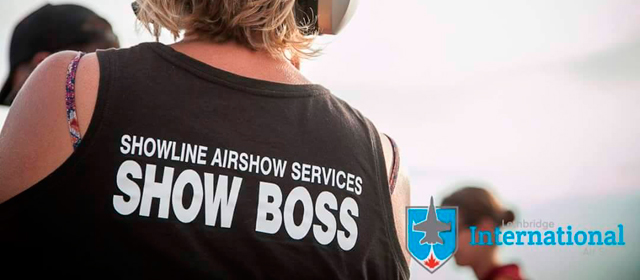 With COVID-19 still causing uncertainty throughout the industry, we were extremely fortunate to complete events in Boundary Bay, Edmonton, Toronto, and San Francisco this year. All four events were successful and showed us that the public is ready for airshows to be back!
Many of the events sold significantly more tickets than what they had previously and we are extremely excited to see this continue into 2022.
We are currently booking for our 2022 season and gearing up for our annual convention in December. Please contact us prior to December or come find us at booth 431 on the convention floor!
We wish everyone a fun and safe end to the season and look forward to seeing everyone at the convention or throughout 2022!
While COVID-19 continues to impact most of the world, airshows are not immune to that impact. We have had a couple of cancellations and will continue to update our schedule as we are notified of any other cancellations.
We in the industry are crossing their fingers that we get back to normal soon to resume our 2020 season. We are all currently waiting to see how things move forward in the coming months yet hopeful that we will be able to get some of our season in.
We would like to thank all airshow fans and supporters for their continued support and look forward to seeing you all after this all passes. In the mean time, stay safe and healthy so we can all celebrate together at airshows across North America!
-Donna
Every year we at Showline Airshows try to bring something new to our company as a way to contribute to our industry and avid airshow followers. In the past this has included Showline Emergency Advisors as a way to bridge the gap between first responders and the airshow community, the Air Boss Experience to get kids excited about air bossing and aviation, improving our social media presence by joining instagram and many others. We are very excited to announce our concept for t
he 2018 show season!
While the airshow industry is a male dominated industry, there are many influential women in varying degrees of roles that contribute to an airshow or the industry as a whole. For 2018 we are going to seek out as many of these influential women as we can at our different sites, not only to highlight the many amazing women in the industry, but to also show you all that this industry has many different facets to keep it running!
Stay tuned on our Facebook and Instagram to meet some awesome women who keep our industry as one of the best out there!
#ShowlineAirshows #WomenOfAirshows
This fantastic photo was by waiorg.me